(4 intermediate revisions by 3 users not shown)
Line 1:
Line 1:
 

<mainpage-leftcolumn-start />

 

<mainpage-leftcolumn-start />

 
+

{{STRWiki}}

−

<div style="text-align: center; font-size: x-large; padding: 1em;">'''Welcome to the {{SITENAME}}!'''</div>

 
 
+

{{Introduction}}

 
+

{{Portal}}

 
+

{{Contribute}}

 
+

{{Affiliates}}

 
+

<mainpage-endcolumn />

 
 
 
+

<mainpage-rightcolumn-start />

−

We're a collaborative community website about {{topic}} that anyone, including you, can build and expand. Wikis like this one depend on readers getting involved and adding content. Click the "ADD NEW PAGE" or "EDIT" button at the top of any page to get started!

 
 
+

{{FeaturedVideo}}

−
 
 
+

{{Discord}}

−

==Important articles==

 
 
+

{{Twitter}}

⚫
 
 
+

<mainpage-endcolumn />

 
+

{{w:animangafooter}}

 
+

{{w:JumpWikis}}

 
⚫
---
Latest revision as of 17:18, 6 April 2022
Welcome to Summer Time Rendering Wiki
---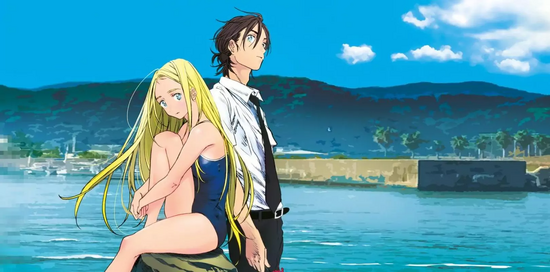 Anime • Manga • Characters • Administrators • Recent Changes • New Pages • Help Wiki
Welcome to the Summer Time Rendering Wiki, a Wiki dedicated to everything about the manga series Summer Time Rendering that anyone can edit. Please help us by creating or editing any of our articles!

We currently have 1,106 edits to 177 articles and 162 images on this wiki.
Introduction
---
Upon hearing of Ushio's death, Shinpei returns to his hometown of Wakayama City on Hitogashima and reunites with his childhood friend's family. The funeral goes smoothly, but under the surface something strange is brewing on the island. What mysteries await him on this secluded summer island?
Contribute to the Summer Time Rendering Wiki!
---
To create a new article, simply enter the article title in the box below:
Trouble getting started?
If you are new to wikis, check Help:Getting Started
Don't be afraid to just jump in and start it! Others can edit and improve whatever you make.
Check out the community portal to see what the community is working on, to give feedback or just to say hi.
Help the wiki by editing article stubs and creating wanted pages.
Affiliates
---
If you would like to become an affiliate of the Summer Time Rendering Wiki, contact us.
Upcoming Anime Highlights